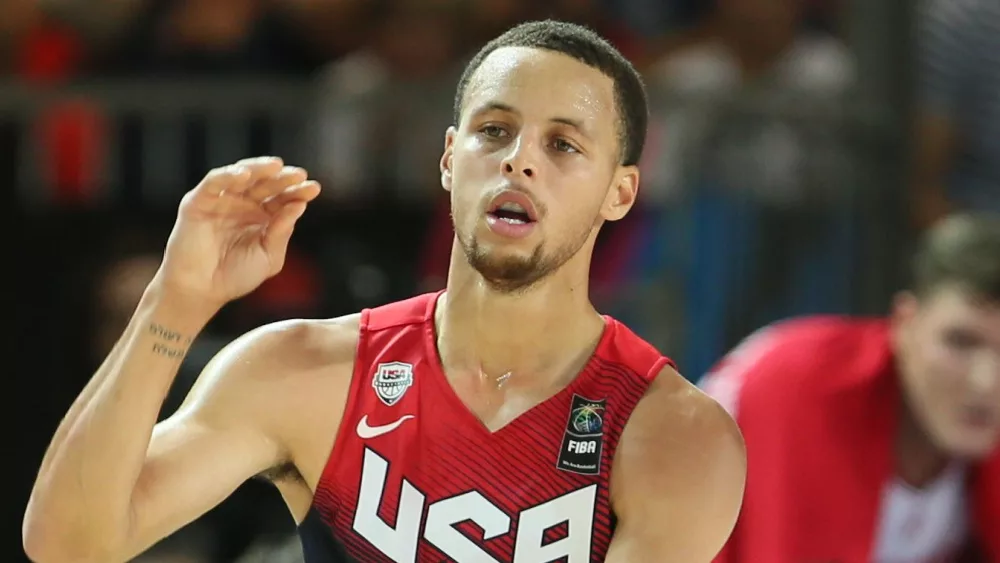 The Golden State Warriors revealed the results of Steph Curry's MRI in an official announcement on Wednesday. Curry suffered a sprain his right knee after taking a hard fall during his team's road matchup with Minnesota, and was said to require further testing.
The Warriors statement read that that the MRI of Curry's right knee didn't show any structural damage; however, he will remain out of action as Golden State prepares to play the Oklahoma City Thunder on Thursda, and will be re-evaluated later in the week:  "Warriors guard Stephen Curry, who did not play in last night's game against the Minnesota Timberwolves due to a sore right knee, underwent an MRI yesterday afternoon to determine the extent of the injury. The MRI did not reveal any structural damage. Curry sustained the injury during Sunday's game against the Timberwolves when he fell on his right knee. He will not play in Thursday's game against Oklahoma City (sore right knee) and will be re-evaluated at some point later this week."
The 35-year-old Curry has been averaging 30.7 points on 48.8 percent shooting (44.6 percent from three-point range) 4.6 rebounds and 3.9 assists in his 15th NBA season Without Curry, Chris Paul to remain in the starting lineup. The 19-year NBA veteran and 11-time All-NBA player has averaged 8.8 points, 7.0 assists and 3.8 rebounds in 27.8 minutes per game.
Editorial credit: photoyh / Shutterstock.com