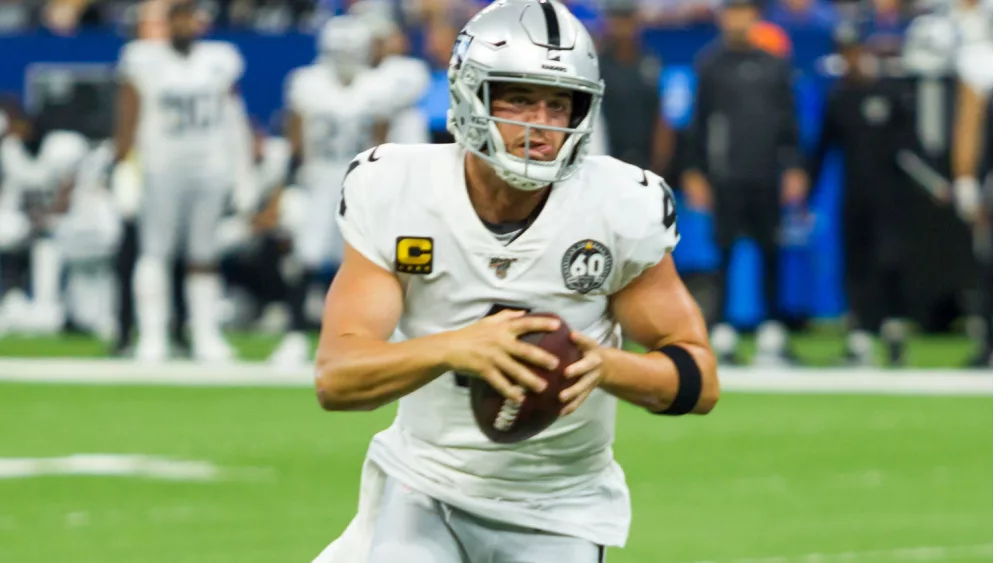 New Orleans Saints quarterback Derek Carr exited Sunday's game against the Minnesota Vikings due to a shoulder injury and a concussion. The Saints also lost wide receiver Michael Thomas to a knee injury in the first quarter, and ruled him out for the remainder of the game by halftime.
Carr's injury took place after completing a 15-yard pass to Chris Olave, sliding forward in the pocket midway through the third quarter before being hit by Danielle Hunter around the shoulder and brought down by Jaquelin Roy. Carr's teammates motioned to the sideline for the medical staff, and while he walked off the field without assistance he was eventually taken away on a cart for further examination. Jameis Winston came in and completed the drive for the Saints' first touchdown of the game.
Carr is in his first year with New Orleans; in his nine seasons with the Raiders, he started 15 or more games per season.
Editorial credit: Jamie Lamor Thompson / Shutterstock.com