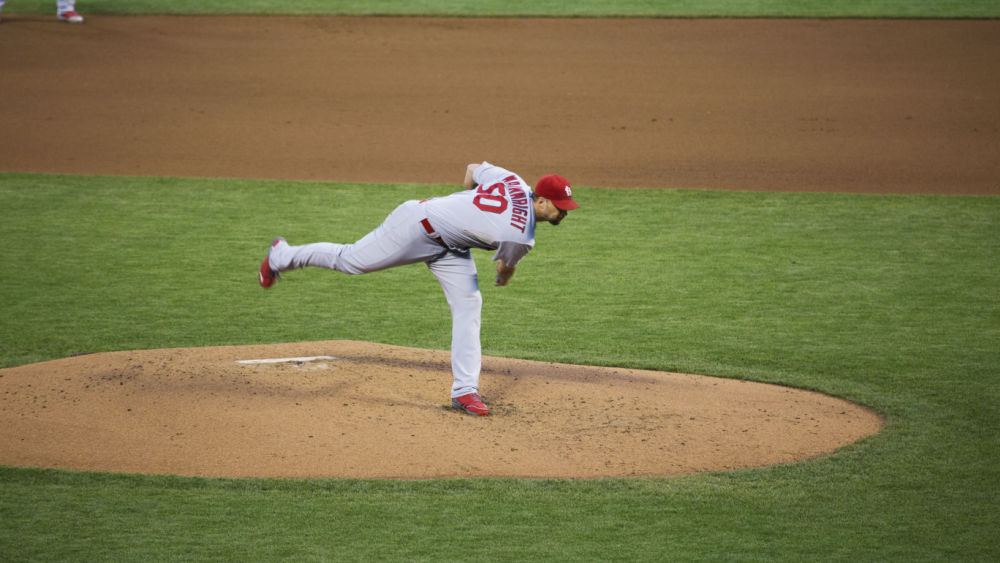 St. Louis Cardinals manager Oliver Marmol told reporters on Thursday that right-handed pitcher Adam Wainwright will likely miss "several weeks" after suffering a groin strain. The injury happened during a weight room workout on Tuesday with Team USA during the World Baseball Classic.
The 41-year-old Wainwright will begin the season on the injured list, Marmol said.  He was scheduled to be the Cardinals' starter on Opening Day as he enters his 18th season with St. Louis.  Marmol told reporters: "We'll continue to evaluate over the next few days but no timetable at the moment. There is a spot in the rotation now open, and we're going to have to sit down and make sure that we're not missing anything that goes into that."
Wainwright told reporters about the injury: "I knew it wasn't great when it happened… It could be much worse. It's just a strain. We'll be out a few weeks … It's disappointing. I wanted to start [Opening Day]. I wanted to pitch a full season this year, but I'd like a full postseason more than I'd like a full April."
Wainwright, who had said that he would retire after last season, decided to return for another year with the Cardinals after going 11-12 with a 3.71 ERA in 32 starts in 2022. The righty has gone 195-117 with a 3.38 ERA over 17 seasons with the Cardinals, and is a three-time All-Star, along with a 2x Gold Glove winner.
Editorial credit: Joseph Sohm / Shutterstock.com